Shopping Cart
Your Cart is Empty
Thank you for your business!
You should be receiving an order confirmation from Paypal shortly.
Exit Shopping Cart
Nu RoXXoFF Remixes EP out now.
Dermid Forde's Opinions EP out now. Produced by yours truly.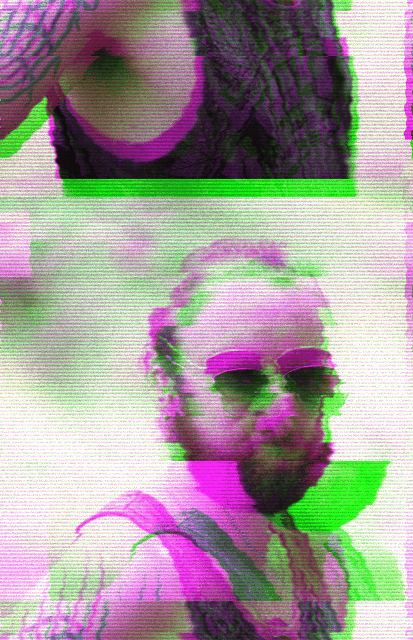 Ne​il is a writer, DJ and audio-visual artist. He studied a BA in English Lit. and Creative Writing at UEA, Norwich, and a MA in ​Sound Art at UAL: LCC. [He also has a PGCE in post-compulsory education from UEL.] He has published a YA novella, three pamphlets of poetry, three collections of short stories, and written a mem-r. He has been known to write film and music journalism, song lyrics and film scripts.

Developing on his fine art and design practice, he now explores digital mediums. Still preoccupied with language in all forms, he explores the relationship between words and their sonification, and text as semantic signifier and aesthetic image. Inspired by collage, experimental film, expanded cinema and VJing, his work is a dialogue between the elements of sound, [moving] image and textual language.
Previously immersed in club culture, thematically he is engaged by issues of consciousness, the psychology of perception, altered states, spiritual transcendence, meditative bodily expression, and furthering communication. He is also interested in the therapeutic aspects of audio-visual art and its use as a medium for exploring neurodiversity.
As a DJ and producer, he has released various electronic music mixes, made a dance music album and EP, produced a hip hop single and EP, and sonisfied a collection of poetry. He has also presented radio, modelled and acted. He is increasingly concerned with environmental and human rights issues.
The Augmented Reality Show
'Incredible stories... It's like Black Mirror.'
Tony Fisher PhD, BBC
ASTM (Automatic Story Telling Machine)
Buy products featuring my art/ designs from my Etsy store (click NM logo) ...
/